The Best 10 Comedy Movies on Netflix and Watch
Because of Covid-19 outbreak, it will be a wise option to reduce outings and stay at home. How to pass the home time. Watching movies looks great. Moreover, the comedy movies will brings some happiness to you.
In the following, we have collected some classic and popular comedy movies on Netflix. If you have been Netflix fans, you can play and watch them directly.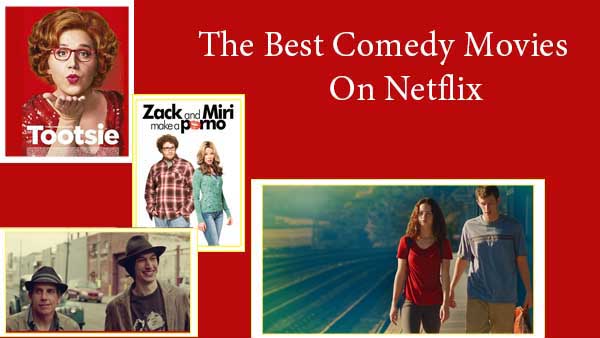 Tootsie

It may not be accepted in 2020, but Sydney Pollack's comedy about a man who dresses as a woman to finally make it in his career was a blockbuster hit when it was released almost four decades ago. Watch it now for the incredible comic timing of Dustin Hoffman, Jessica Lange, Teri Garr, Dabney Coleman, and Bill Murray, among others. It's one of those '80s comedies that really shattered all expectations, making over $175 million (in 1982 movie) and even winning an Oscar for Lange. It was nominated for ten Academy Awards! That just doesn't happen for comedies anymore.

Tramps

If a studio had released this delightful romantic dramedy in theaters, even just in major cities, people would have noticed. It's smart, funny, and contains a pair of wonderful young performances. It's the story of Danny (Callum Turner) and Ellie (Grace Van Patten), two struggling New Yorkers drawn together over a mysterious briefcase.

The Unauthorized Bash Brothers Experience

It may not be a legit Popstar sequel but it will do for now. This short film from the Lonely Island guys is one of the weirdest and most wonderful things to ever be produced under the banner of a Netflix Original. Andy Samberg and Akiva Schaffer star as, believe it or not, Jose Canseco and Mark McGwire, and it's a musical. You gotta see it.

While We're Young

Look, another Noah Baumbach movie! When Netflix launches movies by auteurs, they often include a lot of their older films in the catalogue, and so the inclusion of The Meyerowitz Stories means a lot of old Baumbach. This 2014 comedy may not be his deepest work, but it's one of his funniest, with likable, perfectly tuned performances from Ben Stiller, Naomi Watts, and Adam Driver.

Zack and Miri Make a Porno

Sometimes it's fun to watch what could be a mediocre movie get totally carried by the charms of its two stars. That's the case here. Is this a great comedy? Not really, but Seth Rogen and Elizabeth Banks are so delightful and fun to watch that you just don't care.

Sleeping with Other People

If you love Russian Doll (and really who doesn't) then you should dig into the history of its creator, Leslye Headland. She wrote and directed this clever 2015 comedy starring Jason Sudeikis, Alison Brie, Adam Scott, Jason Mantzoukas, and, of course, Natasha Lyonne.

Set It Up

When Set It Up hit Netflix in the Summer of 2018, it felt like a splash of cold water for one reason: the rom-com is in a dire state. They barely get released in theaters at all any more, and they're typically awful when they do. So to see an old-fashioned, charming romantic comedy felt like something new again. It also helps that Zoey Deutch and Glen Powell have future stars written all over them. They're charming and delightful - two things we wish we could say about more rom-coms in the past decade.

Step Brothers

The pinnacle of Will Ferrell and Adam McKay's comedy career remains this modern classic, a movie that's as rewatchable as anything you could possibly find on any streaming service. One of the reasons for that is the fearless joy with which Ferrell and John C. Reilly literally throw themselves into the roles of stepbrothers who start as enemies and end as family.

wiss Army Man

There are a lot of movies on Netflix. There are not a lot of movies like this Sundance hit. Just when you think you've seen it all, along comes Daniel Radcliffe as a farting corpse. The former Boy Who Lived stars with Paul Dano in a film that can't really be captured in a tiny list entry. Just watch it and report back.

Scary Movie

The team behind this 2000 comedy knew that movies like Scream and I Know What You Did Last Summer were so incredibly popular that people would turn out in droves for a parody of them. In fact, this movie made more than both, launching an entire franchise of Airplane-esque mockeries of popular horror films. It's more than just a comedy, it's a snapshot of a fascinating movement in pop culture.
Download Comedy Movies and Watch Offline
Each movies we have related you can watch them directly on Netflix, or you can search the movie by the name. Or you can download them offline with Kigo Netflix Video Downloader and play on other video player devices as you wish.
Support Downloading movies, tv shows and original series.
All the audio tracks and subtitles will be kept.
Download up to 1080p HD videos.
Fast speed and easy to operate.
Free Download
Purchase Now
Steps to Download Netflix Movies to MP4 Format
Step 1 After you download the latest version to your computer, install and run the Netflix Downloader.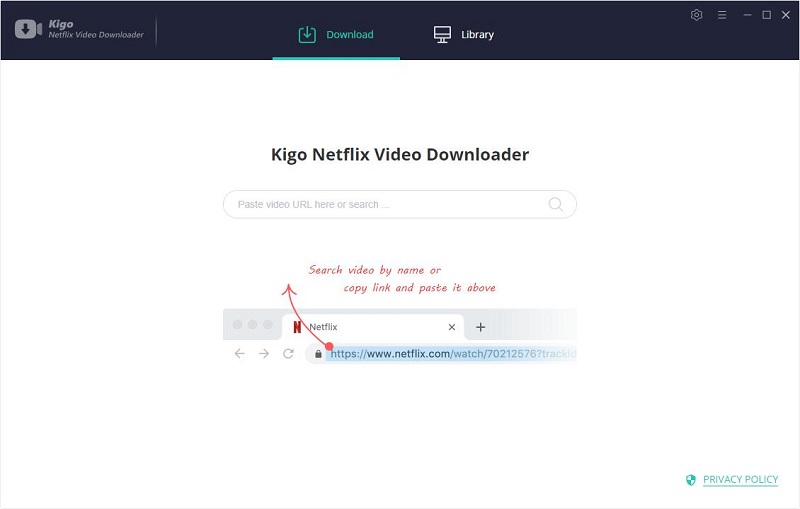 Input the movie name you want to download and search it. When you input the movie name, it will lists all the related videos for you. Find what you want to download and click the download button.

Step 2 Login your Netflix Account and start downloading.

If you don't use Kigo Netflix Downloader ever, you need to login with your Netflix account to continue downloading.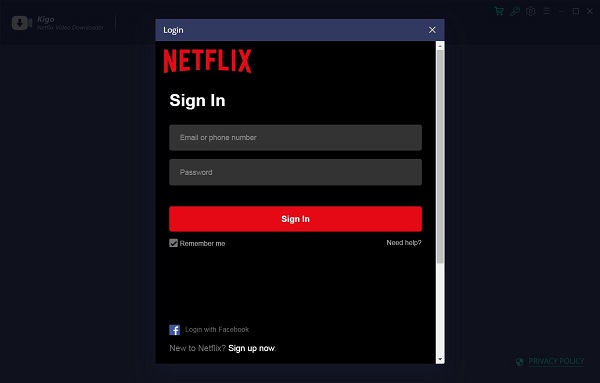 Step 3 Download Netflix Movies for Offline Playing.
When the downloading is completed, you can click on Library to find. And you can play these downloaded movies anywhere as you like.