MovPilot Netflix Video Downloader Review / Is It Worth It
If you are searching with "Netflix video downloader" on Google, there will be a variety of listings in the search results and MovPilot Netflix Video Downloader is one of them. So what exactly does it have to offer, its prices, specs, and what makes it so special from its peers, this review will delve into that and introduce an alternative to improve the Netflix video download experience. Let's read on to find out!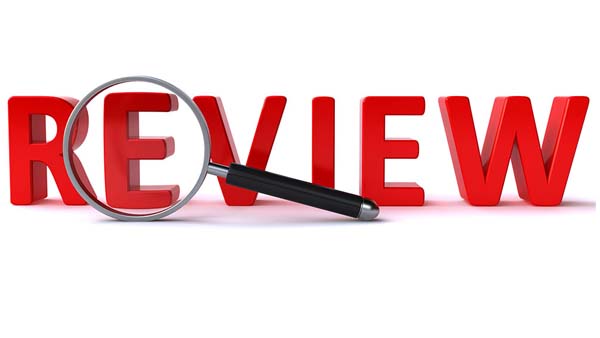 MovPilot Overview
As the name suggests, this downloader mainly helps users download videos from Netflix on their computers and store them locally in MP4 or MKV format. It is also available in the Mac version. It also offers multi-language audio and subtitle choices and keeps Dolby Digital 5.1 surround sound for superior playback.
Features of MovPilot
Flexible ways to add Netflix video
MovPilot enables its users to add Netflix videos through keyword searches and URL searches.
Save to MP4 / MKV in HD
MovPilot helps users easily download any Netflix original video to MP4 or MKV format in 1080P Full HD resolution.
Fast downloading speed
With GPU acceleration technology, MovPilot supports downloading videos at up to 5x speed, reducing waiting times compared to other video downloaders.
Support Dolby Atmos 5.1
With the advanced download settings, you can choose the Dolby Atmos 5.1 surround sound option to enjoy the original playback experience offline.
MovPilot Pricing
As you see it, MovPilot is shareware, that is, you need to pay for it to get the full version, or else you can only download the first 6-minute video for each file. To get the full downloads, you need to purchase the full version with the following options:
USD $45.95 per month (auto-renewing), now US$15.95 (Active price, not sure when it will change.)
USD $ 79.95 annually (auto-renewing), now is 30% off, US$59.95 (Active price, not sure when it will change.)
USD $ 178.79 for a lifetime license (one-time payment), now is 30% off, $128.95, (Active price, not sure when it will change.)
Real Download Experience and Feedback
After you download and install it from the website, you can use MovPilot to download Netflix videos. There is no need to worry about download limitations when using third-party tools for Netflix downloads. When you use MovPilot to download videos, the downloaded videos can be played locally or can be transferred to other devices. Next we talk about the experience based on the entire download process.
The title filter is a bit redundant
In the search interface, when you enter a video keyword or video title, the search results are already listed according to the relevance of your input. There is no need to use the title filter. For example, if you want to search for "night", all search results related to night have been listed at the top.
Parameter text is not very clear
In terms of download settings, each video requires a separate download settings button, which increases the time it takes to open the download settings for the video, in addition, it is not easy to distinguish between the picture quality and sound quality of the output video.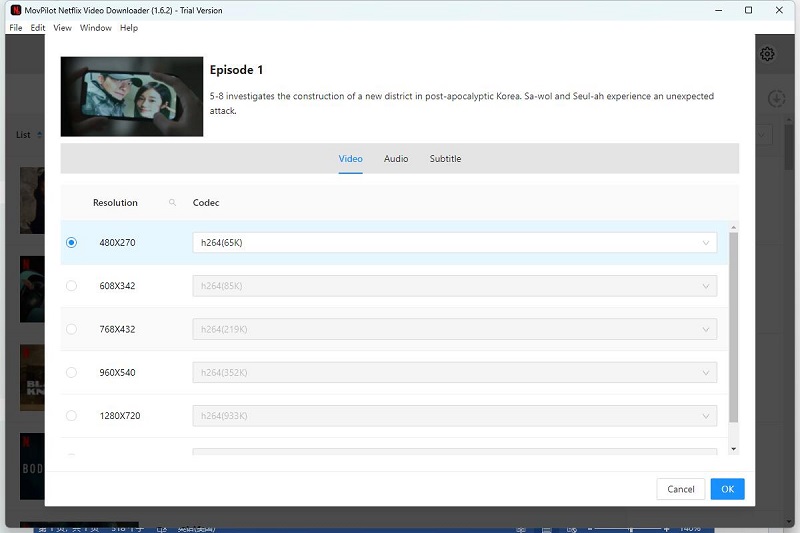 5X Speed, Doubtful!
Regarding the 5x download speed test, it's doubtful at this point. In use, download speeds often fall short of the advertised 5x speeds by tens of kilobytes.
Best Alternative to MovPilot Netflix Video Downloader
In the above, we have described the experience of using MovPilot, if you want a smoother and more user-friendly experience, we recommend you to try Kigo Netflix Video Downloader. Kigo has been working on video and streaming download tools for 15+ years and has built a series of mature streaming video download tools, such as Kigo Netflix Video Downloader, Amazon Prime Video Downloader, Hulu Video Downloader, and so on. Unlike MovPilot, it has a more straightforward and user-friendly interface for selecting among the different parameter options.
Why You Choose Kigo Netflix Video Downloader
Easy to handle with user-friendly interface.
Download movies & TV shows & documentaries from Netflix.
Support downloading up to 1080p Netflix videos.
Keep audio tracks and subtitles.
No need to worry about the download limitations.
Support downloading video in MP4 & MKV format.
Support up to 24 languages.
Save subtitles as the internal, external or hardcode subtitles.
Support downloading Audio description.
Enable hardware acceleration.
Put to sleep after the downloading.

Free Download
Windows 11/10/8/7
100% Secure

Free Download
macOS 10.15-13
100% Secure
The next comparison table will enable you to choose the right Netflix Video Downloader for you more quickly.
MovPilot Netflix Video Downloader
Kigo Netflix Video Downloader
Pricing
Start from USD 15.95/month (Active price, Change from time to time. Original price $45.95).
Start from USD 16.95/month (Prices are better on sale).
Searching
URL, keywords
URL, keywords (more accurate)
Video Quality
1080p
480p, 720p, 1080p
Audio Quality
5.1 surround audio
5.1 surround audio
Subtitle/Audio Languages
All detected languages
All detected languages
Subtitle Types
Soft, external, and hardcode subtitles
Internal, external, and hardcode subtitles
Download Speed
Batch download With Three Modes

Batch download
(5X and One button to download all seasons)
Conclusion
As we all know, Netflix is constantly being revamped and upgraded, and similarly Kigo is constantly improving its programs and user experience. If you want to get videos without download restrictions, you can try using Kigo Netflix Video Downloader to download videos and watch them offline.