How to Watch Hulu Video on Echo Show
An Amazon Echo Show is a smart speaker with a screen. You cannot only interact with Amazon Alexa, but also watch security camera feeds, see live weather forecasts, and even stream content from apps like Netflix, Prime Video, Hulu, NBC, CBS All Access, HBO, Starz, etc. The device supports Alexa voice commands for streaming apps including Prime Video, Netflix, and Hulu.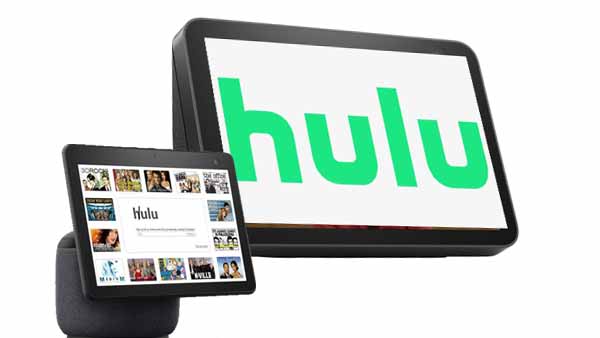 Listening to music, placing/receiving calls, checking the weather, a quick search via Alexa – you name it, Echo Show has got it all. The Echo Show 15 comes with a 15.6-inch screen and a 5-megapixel camera and includes support for 1080p video streaming. You can not only think of the Echo Show as a smart interactive screen, but you can also easily watch streaming videos online through it.
Guide to watch Hulu on Echo show with voice command
Echo show is designed in a way that you can turn on its video skill too. In order to turn the video skill on, Echo Show will give you an option to enable it. Once video skill is enabled now you can ask Alexa to visit Hulu and it will automatically open the video skill panel. Then tap on Hulu, and fill in your credentials. That's it now you can ask Alexa to switch to whichever channel you want and you can ask Alexa to play shows of your choice.
Hulu is part of the Video Skills suit on the Echo Show. If you've never used it before, Alexa asks you to enable the option first. For example, if you say: "Alexa, play ESPN on Hulu", the AI automatically takes you to the Video Skills menu.
There you need to tap on Hulu and provide your login information. Once the Hulu screen appears, tap on Log In in the upper right corner of the screen, type your password and username and hit Log In again.
Note: System takes a few seconds to work on your command to play something and similarly it takes around 3 seconds to stop the video on your command.
Please note that Hulu isn't actually compatible with all Echo Shows. According to the company, you can only take advantage of the service on the first- and second-generation Echo Shows. These are the 7" and 10.1" models, respectively.
Tips to Watch Hulu Videos Offline
Sometimes you may not want to watch Hulu videos online, so downloading them for offline viewing is also a good option. We'll use Kigo Hulu Video Downloader to show you how to download Hulu videos on your computer and play them locally or transfer them to external storage such as a USB drive or SD card.
Kigo Hulu Video Downloader gives users who want to download Hulu video content an easy and convenient way to do so. With Kigo you can easily download movies and TV shows locally, and you can also choose to save the audio tracks in the language and subtitle files you need. It also offers a choice of different audio quality and downloads. If you have the latest Kigo installed, you can also choose to download audio, subtitle files or Video files separately.
Support downloading Hulu videos including movies and TV shows.
Retain audio tracks and subtitles.
Download Hulu videos in MP4 / MKV format.
Support AC3 audio and HD video downloading.
Fast speed and easy to operate.

Free Download
Windows 11/10/8/7
100% Secure

Free Download
macOS 10.15-13
100% Secure
Step 1. Select output format, video quality, etc.
Launch Kigo on your computer, and click on the Settings icon to select the output format (MP4 / MKV), video quality (Low / Medium / High) and so on. From the Download Settings audio type, subtitle language, output folder and more as you need.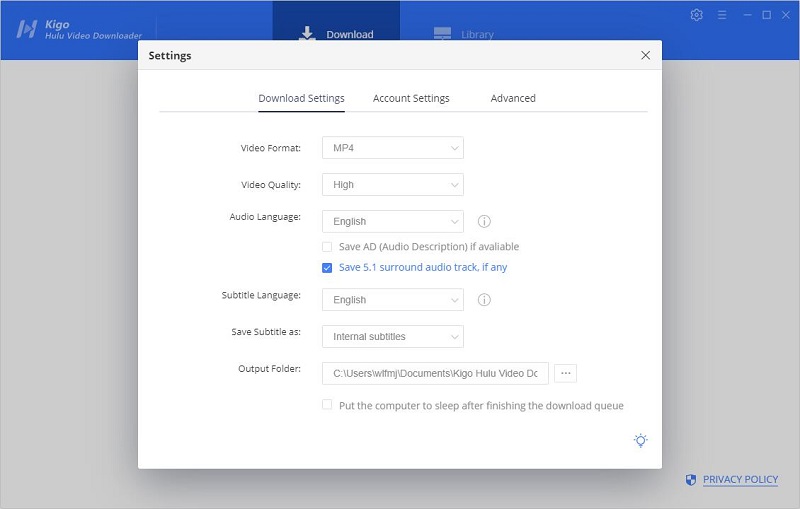 From "Account Settings" Tab, according to your region, you can click website to choose to download videos from Hulu US or Hulu Japan.
From "Advanced" Tab, you can set video codec between h.264 and h.265. If necessary, you can also set proxy.
If you want to specifically choose a different bitrate for this kind of quality (480p and 720p), please set it through the "Advanced Download" settings window.
Step 2. Add Hulu movies or TV series to Kigo.
Kigo has embedded the search engine, then you can enter the name or keyword of the video you want to download and then search directly, or copy and paste the Hulu video URL to or drag videos' link to Kigo Hulu Video Downloader.
If this is your first time login, you need to login with your Hulu account to go on. Then the search results will list on the program.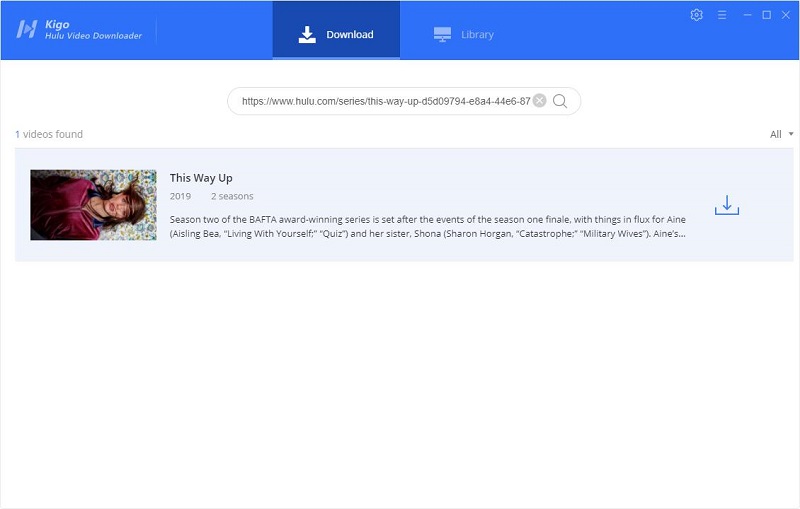 Step 3. Select "Advanced Download" settings.
Once the search results are listed in Kigo, if you are downloading a TV series, then all seasons of that series will be displayed in the results. You can choose to download all Seasons in one click, or you can select a particular episode to set up and download individually.
Kigo Hulu Video Downloader added advanced download settings to allow users to select the audio track and subtitle as needed. If you are trying to download a TV show, simply click the Download icon, followed that a window will pop up allowing you to select titles as well as seasons, and to choose audio track and subtitles by clicking "Advanced Download" in the bottom left corner. If you try to download a movie, please click

to open the window.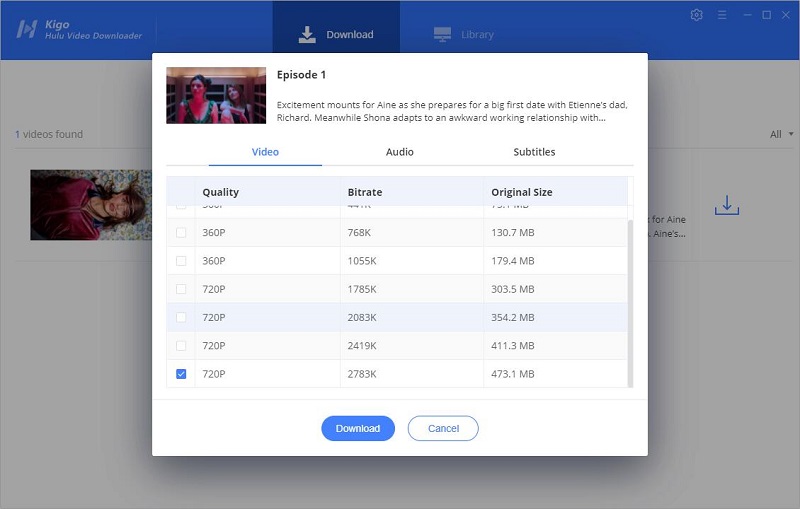 Step 4. Start to download Hulu videos.
Finally, you can click the "Download" button to start downloading movies or TV series from Hulu.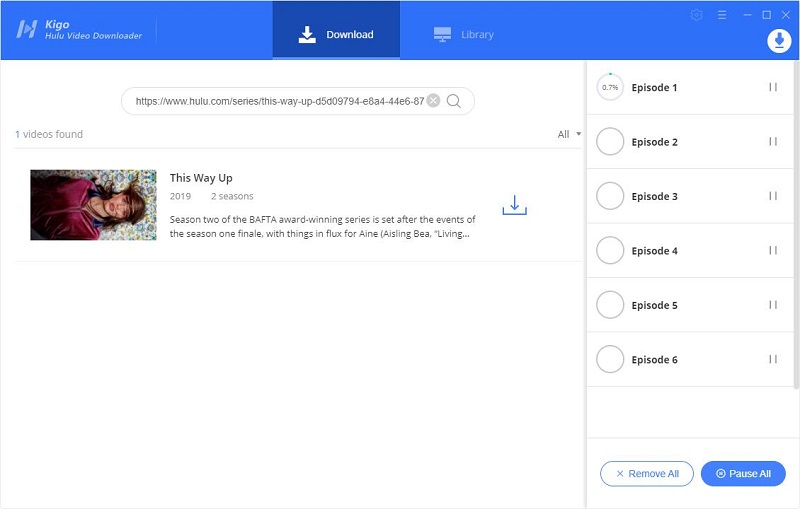 Once the downloading is completed, click "Library" - "Folder icon" to locate the downloaded Hulu videos directly. All the videos can be played on Windows Media Player, VLC Media Player, and so on offline.
Summary
Smart devices - Echo Show that focus on interactive directions will make watching movies easy and fun, and you can play the Hulu videos you want to watch on the Echo Show via voice command. If your network is not ideal, or if you want to play Hulu videos on some playback devices that only support USB or SD, you can try to download videos with Kigo Hulu Video Downloader.

Free Download
Windows 11/10/8/7
100% Secure

Free Download
macOS 10.15-13
100% Secure
Useful Hints
Kindly be aware that the trial version allows downloading only the initial 5 minutes of each video. To fully enjoy the complete video, we recommend purchasing a license. We also encourage you to download the trial version and test it before making a purchase.
---
Videos from Hulu™ are copyrighted. Any redistribution of it without the consent of the copyright owners may be a violation of the law in most countries, including the USA. KigoSoft is not affiliated with Hulu™, nor the company that owns the trademark rights to Hulu™. This page is provided for compatibility purposes only, and in no case should be considered an endorsement of KigoSoft products by any associated 3rd party.