How to Play Amazon Prime Videos on Discord
---
Someone asked on Quora, "Why can't I watch Amazon Prime on Discord via screen share?"
Someone gives an answer, "Amazon Prime doesn't allow streaming of its videos anywhere. Discord supports the TOS of platforms like these and doesn't allow streaming. Moreover, Amazon Prime itself has a feature in its application that doesn't allow sharing screen while the video is turned on. Or else it shows the black screen in some versions."
As an all-in-one voice, video, and text chat service, Discord has become one of the most popular mediums for keeping connected to friends, social circles, and people of similar interests. Due to Discord's prohibition on full-screen sharing, users may experience black screens while streaming on the platform. This could go wrong if you occasionally try to use full-screen mode. If you want to screen share Amazon Prime on Discord, and then watch Amazon Prime videos with your family or friends, it will tells no. However, some people give a solution. If you make Discord know Amazon Prime as a Game, instead of a streaming video, the problem will be solved.
How to Stream Amazon Prime on Discord
With Amazon Prime Video, you can easily stream thousands of movies and TV shows whenever you want, and stream the latest music videos without having to put up with those annoying ads associated with most streaming services.
But that's not even the best part: you can actually stream Amazon Prime on Discord. This way, you can stream that perfect movie or music video and watch it in real time with family or friends.
Now let's jump right in and see how it works:
Step 1. First, ensure that you're connected to a server. Then, open Amazon Prime using your browser. If you're not logged in already, enter your credentials as necessary.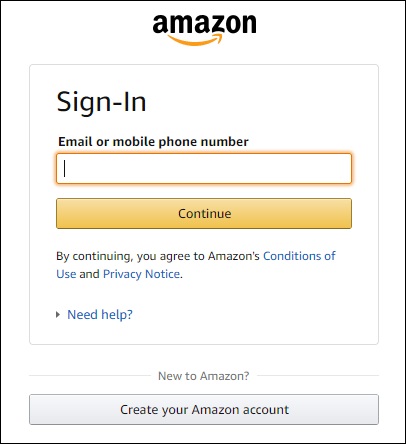 Step 2. In another window, launch Discord.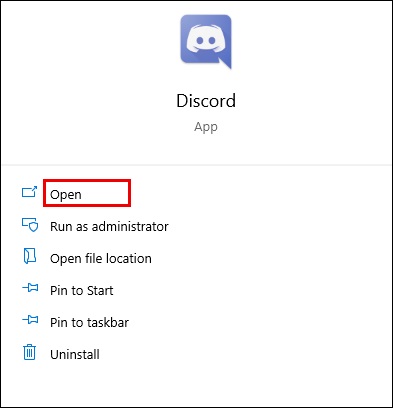 Step 3. Click on the Settings icon located in the bottom left corner, then from the menu on the left-hand side, select Game Activity. From the options at the top of the screen, select Add it.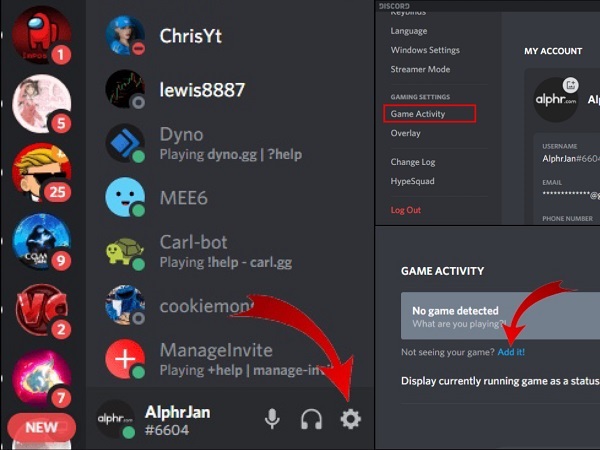 Step 4. From this point, choose the browser window streaming Amazon Prime, and click on "Add Game".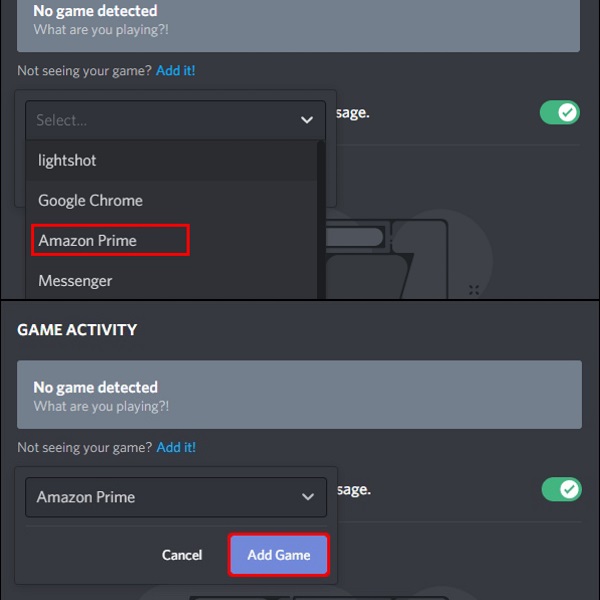 Step 5. Leave the settings section and click on Screen in the bottom left corner of the screen. This launches a popup screen where you're prompted to choose the browser window you'd like to stream.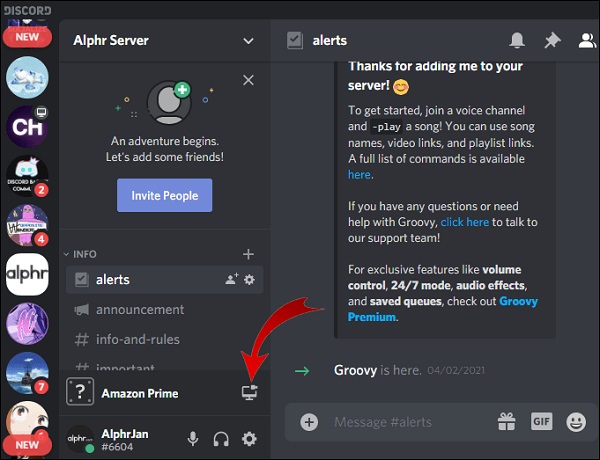 Step 6. Adjust streaming settings to your preferences. It's important to note that you can't go higher than 720p unless you have a Discord Nitro account, which supports higher-resolution media and boosts your servers to improve your viewing experience, and hit "Go Live" to start streaming immediately.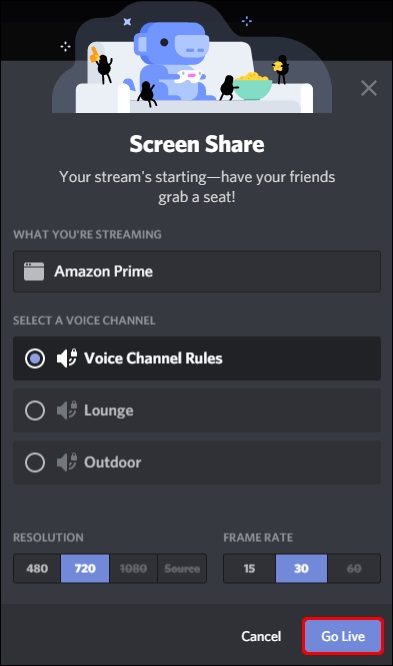 Besides, you can leave your camera on even when you're actively streaming, and your viewing partners can see your reactions to the playback.
How to Stream Local Amazon Prime on Discord
The above is a perfect solution to play Amazon Prime Video online, if your network condition is not ideal, then it may not play smoothly, which is a frustrating situation. So you can try to download the Amazon Prime video to local and then play it on Discord.
To download Amazon Prime videos locally and then stream on Discord, We recommend using Kigo Amazon Video Downloader, which allows you to quickly and easily download your favorite Amazon Prime videos locally, and then stream them through Go Live. With Kigo, you can easily download your favorite movies, TV series or documentaries and store them in MP4 or MKV format, as well as save the audio tracks and subtitles in the language you want. Depending on your computer configuration, Kigo supports downloading up to 1080p quality.
Download Amazon movies, TV shows, and original series.
Save Amazon Prime videos to MP4 or MKV formats.
Select audio tracks and subtitles to keep.
Support up to 1080p HD videos with 5.1 audios.
Fast speed and easy to operate.

Free Download
Windows 11/10/8/7
100% Secure

Free Download
macOS 10.15-13
100% Secure
As a note, the next tutorial is for the Windows version. Mac users need not worry, the Mac version is the same as the Windows version.
Step 1. Set the output.
Launch Kigo Amazon Video Downloader on your PC, and then click on the "Settings" button in the upper right corner to open the settings window to set MP4 or MKV as the output format, select the video quality among Low, Medium and High, select output path, and audio track and subtitle language, etc.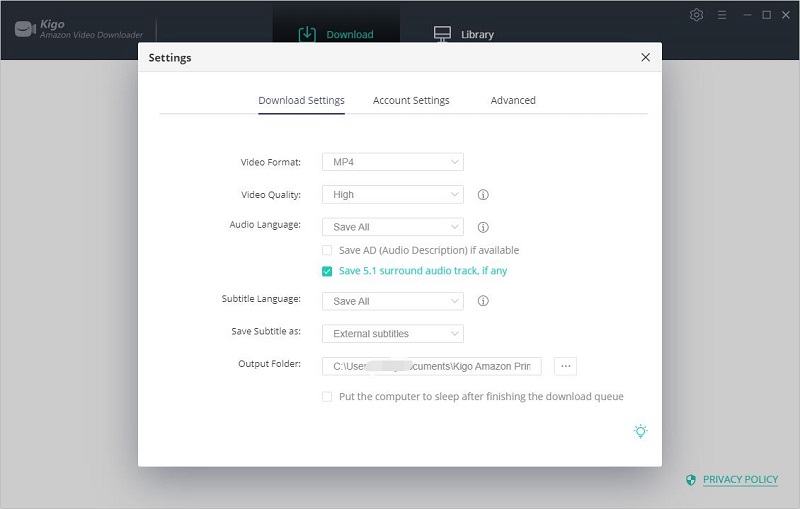 Step 2. Add Amazon videos to Kigo.
Enter the name of a video or a word in the search box that comes with Kigo and click Search. kigo will automatically list the search results that correspond to this. After you log in to your Prime Video account, all the related Prime titles are listed on Kigo. Kigo also enables you to copy and paste the video link on Kigo.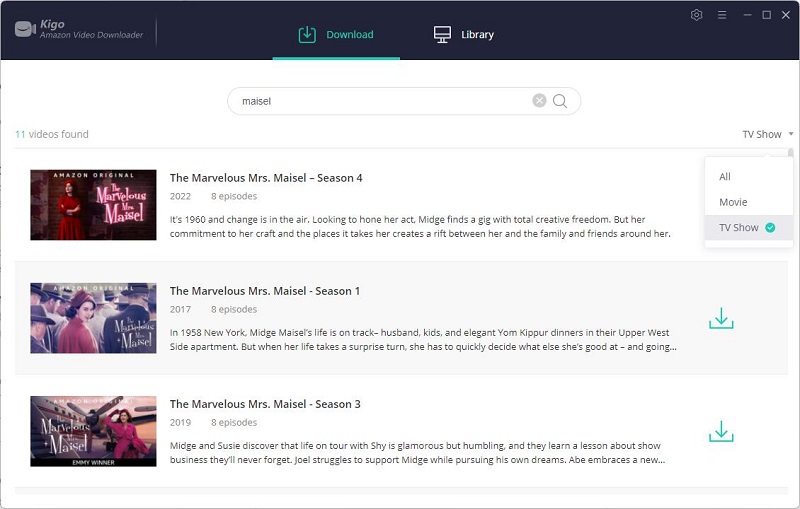 Please note that Kigo needs to work with a valid Amazon Video account.
Step 3. Select and set "Advanced Download" settings.
Please choose the season of the TV series you want to download, and then click "Download" button to select the episode.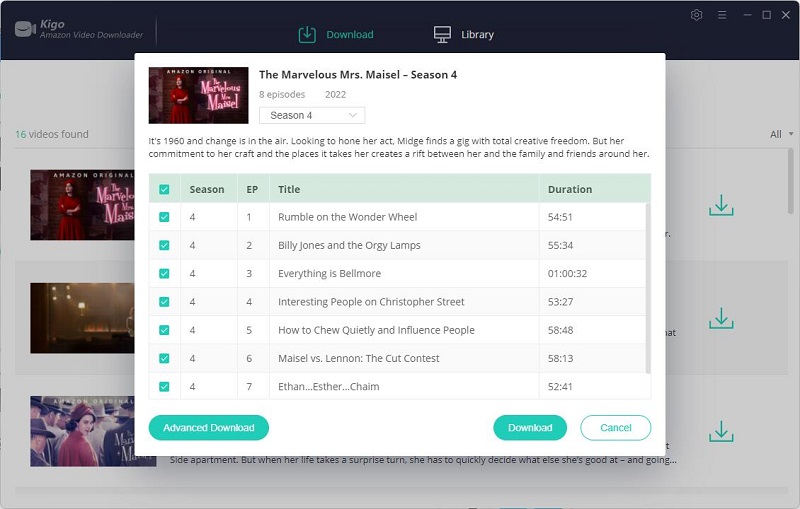 Kigo Amazon Video Downloader also offers the "Advanced Download" option that allows you to select specific video quality, audio tracks, and subtitles with different bitrates. Click on the Advanced Download button in the lower right corner to open the advanced setting window. If you are downloading a movie, click the "Advanced Setting" icon next to the download icon.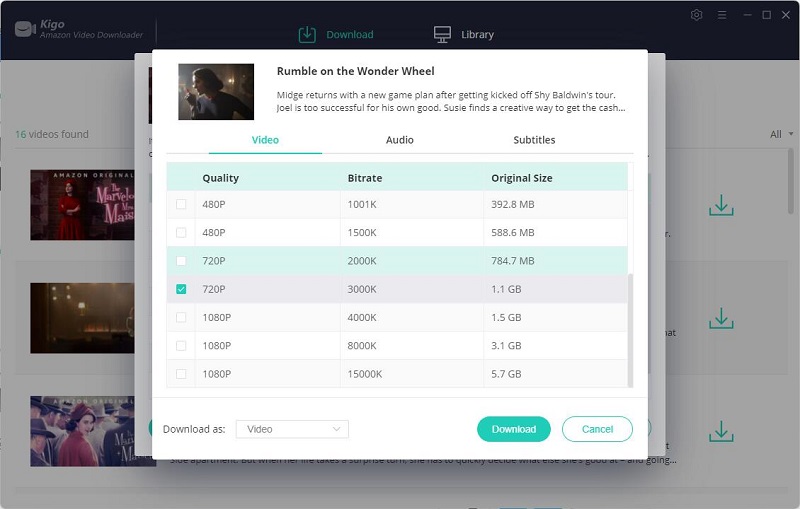 Please note that if you want to download high quality 1080p videos, your computer must support HDCP. Otherwise, only 720p downloads are supported at most. This is not a limitation set by the program, but a limitation by Amazon Prime itself.
Step 4. Start to download videos.
After the setup work is done, click the "Download" button to start the download.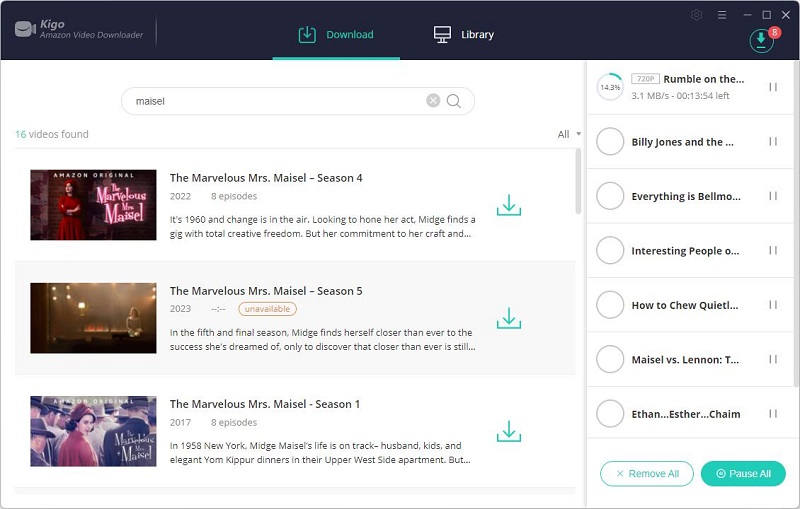 Once the download is complete, you can click on Library to find all the downloaded TV episodes. You can click on the folder icon to the right of the video to quickly locate the video.
Step 5. Share the downloaded Amazon Prime video to your friends on Discord.
An efficient way to send large videos on Discord is to upload them to a cloud service. Your options range from Google Drive, Dropbox, OneDrive, or a file sharing service like WeTransfer or ShareIt. You could also upload your downloads to YouTube, and share the link on Discord. And you can also use VLC to play the videos and screen it via "Go Live" on Discord with your friends.
Final Words
Because you are playing local video, there is no need to worry about the effects of the network or the distraction of black screens from streaming platforms. That is why we recommend you use Kigo Amazon Video Downloader to download your Amazon videos and keep them as long as you like.

Free Download
Windows 11/10/8/7
100% Secure

Free Download
macOS 10.15-13
100% Secure
Useful Hints
Kindly be aware that the trial version allows downloading only the initial 5 minutes of each video. To fully enjoy the complete video, we recommend purchasing a license. We also encourage you to download the trial version and test it before making a purchase.
---
Videos from Amazon™ are copyrighted. Any redistribution of it without the consent of the copyright owners may be a violation of the law in most countries, including the USA. KigoSoft is not affiliated with Amazon™, nor the company that owns the trademark rights to Amazon™. This page is provided for compatibility purposes only, and in no case should be considered an endorsement of KigoSoft products by any associated 3rd party.