Proven Five Methods to Play Netflix on TV
---
If you are looking for the methods to play Netflix videos on your TV, perhaps the easiest one is installing a Smart TV Netflix App. Recently Netflix App is available on LG Smart TVs, Samsung Smart TVs, Philips Smart TVs, Sony Smart TVs, Vizio Smart TVs and so on.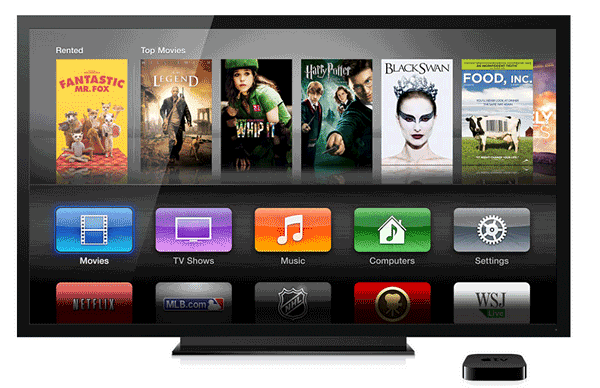 According to Netflix official guide, there are four methods to connect Netflix to TV and users can enjoy Netflix videos on TV easily.
Method 1. Use a Media Player, Game Console, Blu-Ray Player, or Cable TV Subscription
There are numerous devices capable of streaming Netflix, some of which you may already have in your home. These include:
Media Players: Devices like the Apple TV, Roku, Fire TV, and Nvidia Shield have Netflix apps. Depending on the device, it may already have Netflix installed, or you might have to visit the company's app store to download it. On Apple TV, you can opt-in to be billed for Netflix through iTunes rather than directly through Netflix.
Game Consoles: Nintendo, PlayStation, and Xbox consoles also have Netflix apps. Visit the respective app store to download it.
Cable TV Set-Top Boxes: Some cable providers offer Netflix as part of a cable package, including Dish, RCN, and Xfinity. The Xfinity X1 set-top box includes an entertainment platform where users can access the Netflix app. Other providers offer Netflix as another channel in their lineup. Contact your local provider for more details.
Blu-Ray Players: Brands including LG, Panasonic, Philips, Samsung, Sharp, Sony, and Toshiba include a Netflix option on their players. In most cases, users can access the Netflix platform through the player's video menu.
Laptops: You can watch Netflix on your computer, of course, but you can also connect that screen to your TV using an HDMI cable.
Method 2. Use A Mobile Phone
The Chromecast device enables you to play Netflix (and other streaming services) on your Android or iOS devices or laptop and cast it to your TV. To set it up:
1. Plug the Chromecast into your TV's HDMI port.
2. Visit chromecast.com/setup.
3. Connect Chromecast to your Wi-Fi network.
4. Make sure your smartphone or tablet is on the same network.
5. Open Netflix on your device.
6. Tap the Cast button in the app.
7. Find and play the Netflix content you'd like to watch.
Method 3. Plug and Play
The newest generation of media players and streaming sticks offer a fast, easy, and affordable way to watch Netflix on your TV.
Method 4. Built-in Netflix App
Smart TVs have Netflix already on them, ready for you to watch. There's no need to add another device.
This is the simplest method. The only condition is that your Samrt TVs needs to have built-in Netflix App.
Method 5. Download and Play on TV
All the above methods can be completed with a wonderful internet. If you want to play Netflix on TVs offline, is it possible.
Yes, you can play Netflix videos on TVs without internet. You can use a third-party tool like Netflix Downloader to download them from Netflix and then connect the downloaded videos to TV with USB drive.
Why Choose Kigo Netflix Downloader
KigoSoft is powerful and professional to product videos tools. Netflix Downloader is useful and helpful to download movies, TV Shows, Netflix original series and so on from Netflix. You can download Netflix videos from 240p to 1080p as you like. You can also keep the audio track and video subtitle according to your need.
Support downloading movies, TV shows and original series in MP4 or MKV.
All and some the audio tracks and subtitles will be kept.
Download up to 1080p HD videos.
Support H.265 and H.264.
Fast speed and easy to operate.

Free Download
Windows 11/10/8/7
100% Secure

Free Download
macOS 10.15-13
100% Secure
Steps to Download Netflix Videos
At first, free download the latest version of Netflix Downloader, install and run it.
Step 1. Copy Video URL or Search videos to download.
If you have the Netflix videos' url you want to download, just copy and paste them to download. You can also search the videos to download.
Step 2. Click the Download button.
After you find the videos, click the Download button.
If this is your first try, you need to login with your Netflix account to go on downloading.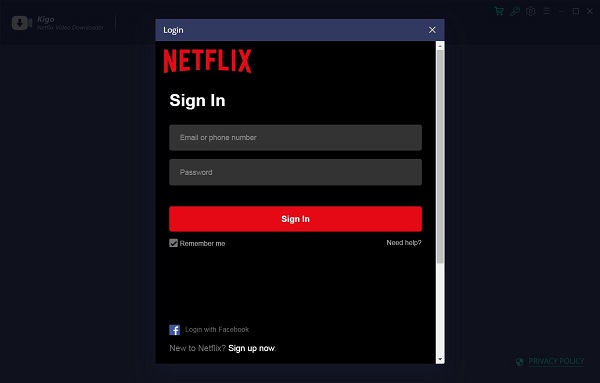 After you login with your Netflix account, choose the video or TV shows to download.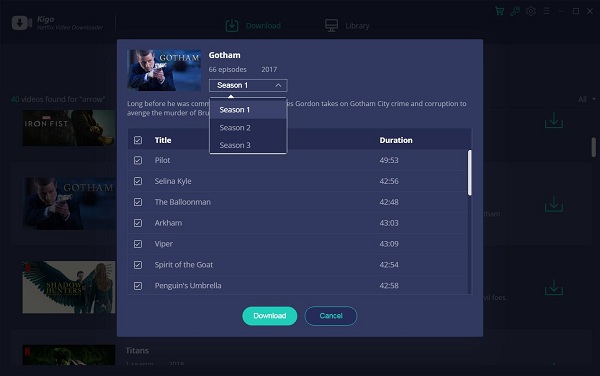 Step 3. Start downloading.
When the downloading is completed, you can click on Library to find the downloaded.
Step 4. Play with a USB Drive
Transfer the downloaded videos to a USB Drive, and then you can freely play them on your TVs as you wish, even you don't have access to internet, you can still play them.
Conclusion
Whether you choose which method, it is important to you have a good video enjoying time. If you don't need to worry about the network, the built-in is the wise one. If you want to backup Netflix videos and download them, you can ask Kigo Netfflix Downloader to help.

Free Download
Windows 11/10/8/7
100% Secure

Free Download
macOS 10.15-13
100% Secure
Useful Hints
Kindly be aware that the trial version allows downloading only the initial 5 minutes of each video. To fully enjoy the complete video, we recommend purchasing a license. We also encourage you to download the trial version and test it before making a purchase.
---
Videos from Netflix™ are copyrighted. Any redistribution of it without the consent of the copyright owners may be a violation of the law in most countries, including the USA. KigoSoft is not affiliated with Netflix™, nor the company that owns the trademark rights to Netflix™. This page is provided for compatibility purposes only, and in no case should be considered an endorsement of KigoSoft products by any associated 3rd party.