"As of Dec.1, 2019, Netflix no longer supports older Roku devices. The streamer says that "technical limitations" prohibit support for the following Roku models: Roku 2050X, Roku 2100X, Roku 2000C, Roku HD Player, Roku SD Player, Roku XR Player, and Roku SD Player."
What it means? After Dec. 1, you can't play Netflix movies, TV shows on these above Roku devices, unless you can upgrade to the available Roku new devices. Is there any solution to still play Netflix on these older Roku devices?
Back to 2016, Netflix adds download feature for offline playing and watching. After you download the videos from Netflix, you can watch if without the access to internet on the go. Someone may think that they can try to download them offline and then transfer them to Roku, this method is available and meaningful. But you can't use the official download feature. Even you download them with its download mode, you still need to play them via Netflix App. And when you download videos from Netflix, you may encounter with the maximum of 100 unique titles on a single device and you can only download content on one, two or four devices at any given time depending on your subscription plan.
Please don't worry. It is available to download Netflix movies or TV shows without limitations and then you can play the downloaded Netflix videos on Roku player devices as you like. You need Kigo Netflix Downloader's help.
Kigo Netflix Downloader supports a fast yet simple solution to download videos from Netflix with up to 1080p HD quality. All the subtitle and audio tracks will be also kept during the downloading.
Netflix Video Downloader
Support Downloading movies, tv shows and original series.
All the audio tracks and subtitles will be kept.
Download up to 1080p HD videos.
Fast speed and easy to operate.
Download for Win
Download for Mac
According to your subscription plan, you can download different source video files from Netflix.
Part 1 Download Netflix Videos
At first, free download the latest version of Netflix Downloader, install and run it.
Step 1. Copy Video URL or Search videos to download.
If you have the Netflix videos' url you want to download, just copy and paste them to download. You can also search the videos to download.
Step 2. Click the Download button.
After you find the videos, click the Download button.
If this is your first try, you need to login with your Netflix account to go on downloading.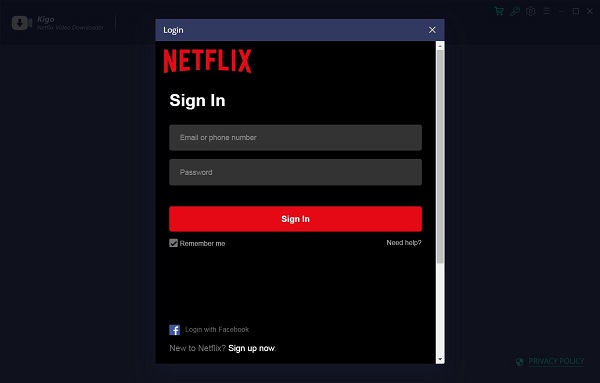 After you login with your Netflix account, choose the video or TV shows to download.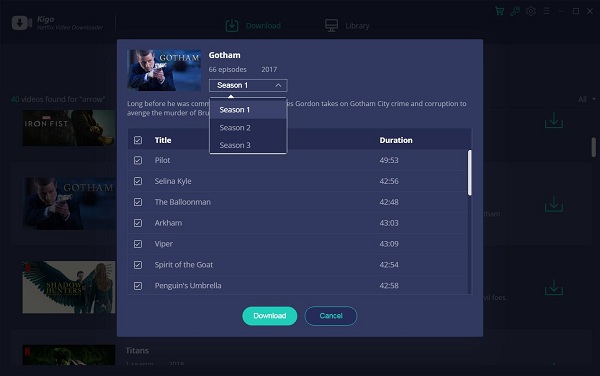 Step 3. Start downloading.
When the downloading is completed, you can click on Library to find the downloaded.
Part 2. Three Methods to Play Downloaded Netflix Videos on Roku
1. Turn Your PC Into a DLNA Server
Any computer can quickly be set up as a DLNA server, allowing any Roku on the same network to stream media from it.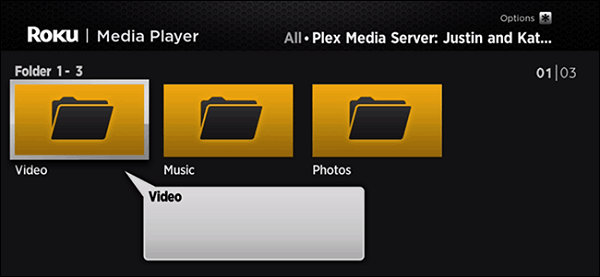 Details guide you can refer to : https://www.howtogeek.com/215400/how-to-turn-your-computer-into-a-dlna-media-server/
2. Use Plex
Set up a Plex server and you can browse your media from a beautiful interface, complete with show notes and a lot more. It's a little more involved, but the results are totally worth it if you have a library of movies and shows you're going to access regularly.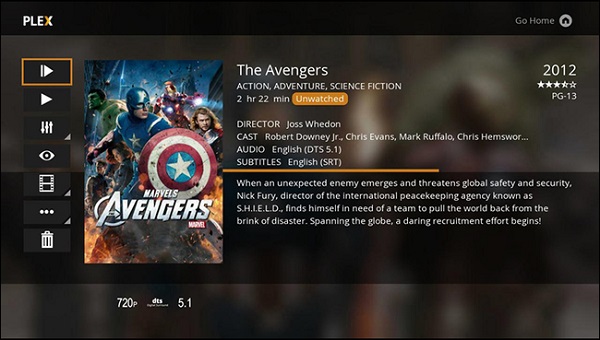 plex.jpg

3. Use a USB Drive with Roku Media Player

If you are a Roku user, there's good news: you can plug in an external drive, and this popup will appear.

This will open the Roku Media Player, from which you can browse your drive and open any video, music, or photo files you have on it.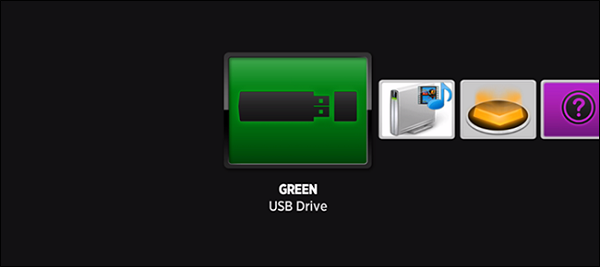 Conclusion
When you first see the bad news that some older Roku devices can't support playing Netflix videos any more, you may be sad. Please don't worry. Just try to download these videos you like and you can still play them on your older Roku players.