You may have tried to play the downloaded Netflix videos on other device, when you copy them, you find that it is impossible. Why?
As you know, Netflix use the Microsoft DRM limitation to limit the users to break into their streaming and download videos and do some other options. Of course, you can still play the downloaded on your Netflix. If you still want to play the Netflix videos on o ther devices, how to do? The following tells how to solve it.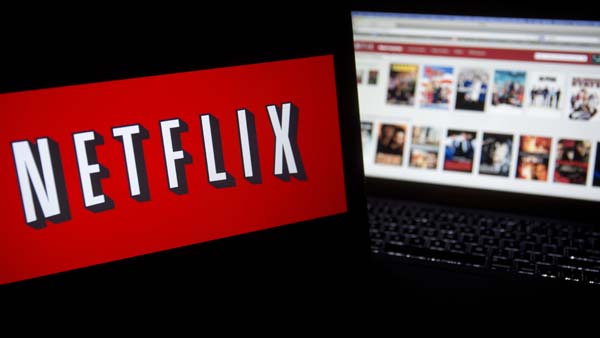 The downloaded videos from Netflix are forbidden to copy or move to other devices, can we try to use the third-party Netflix video downloader to download the videos and then move them freely as you like? Kigo Netflix Video Downloader makes it works, which is used to download Netflix movies, TV shows, original series and documentaries with up to 1080p quality and all the subtitles will be kept.
Support Downloading movies, tv shows and original series.
All the audio tracks and subtitles will be kept.
Download up to 1080p HD videos.
Fast speed and easy to operate.
Free Download
Purchase Now
Download Netflix Videos and Copy to Other Devices
Step 1 Free download the latest version of Kigo Netflix Video Downloader to your computer, install and run.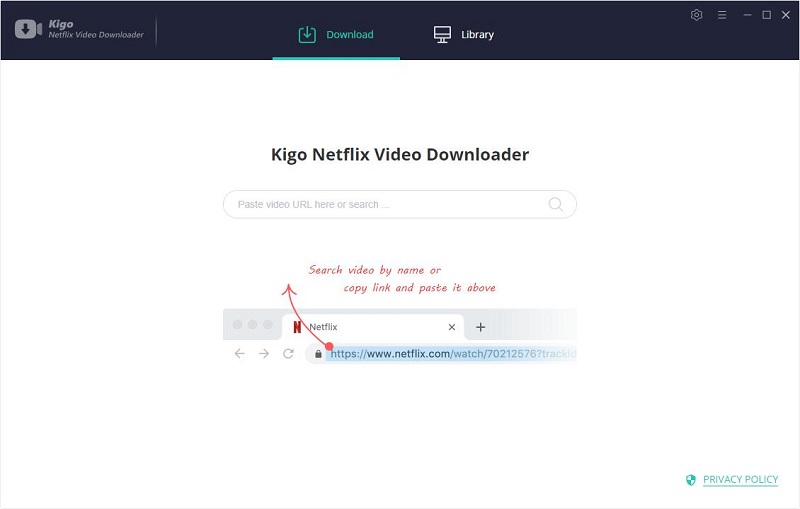 Step 2 Search videos and Download.
Input the TV show name or keywords you want to download to search it, and it will lists all the related videos for you. Take "The Stranger" for example, when you search with "Stranger", it shows you up to 40 videos.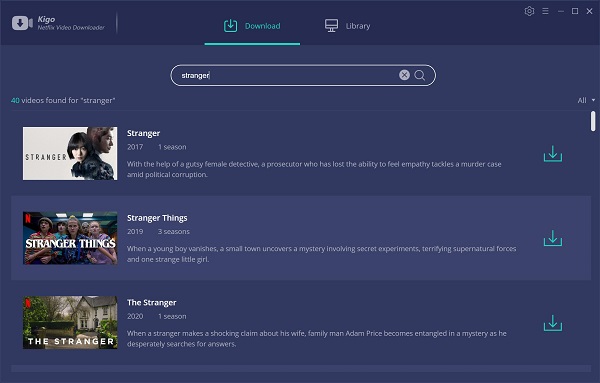 What you want to download is "The Stranger". Go to the List 3, and click the "Download" icon. It shows all the TV episodes in S1.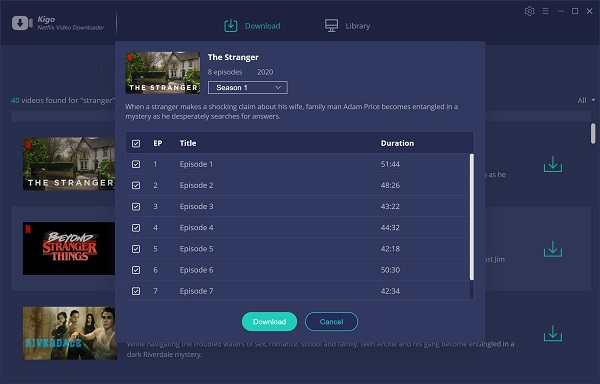 Click "Download" to download the whole "The Stranger", you can also only choose some one episode to download.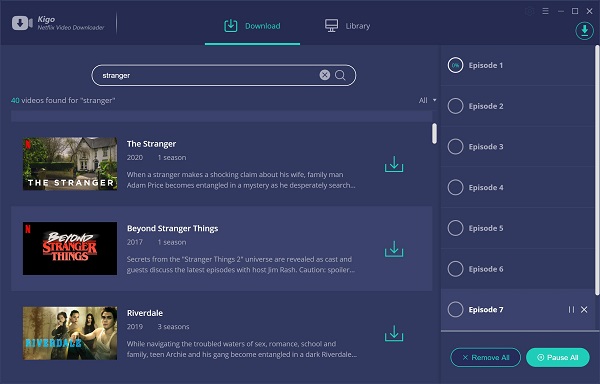 Please note that if you don't use Kigo Netflix Downloader ever, you need to login with your Netflix account to continue downloading.
Step 3 Find the Downloaded Videos and Copy.
Once the Netflix downloading is completed, you can navigate to "Library" tab to check all downloaded movies or TV shows. And click the "Folder" icon to go to the downloaded files location and you can copy them as you like.
Conclusion
Even streaming videos online is very simple. Sometimes you may have some special needs to enjoy these videos, downloading them from Netflix and copying to the smart device is a wise choice.
---